What is historical reenactment?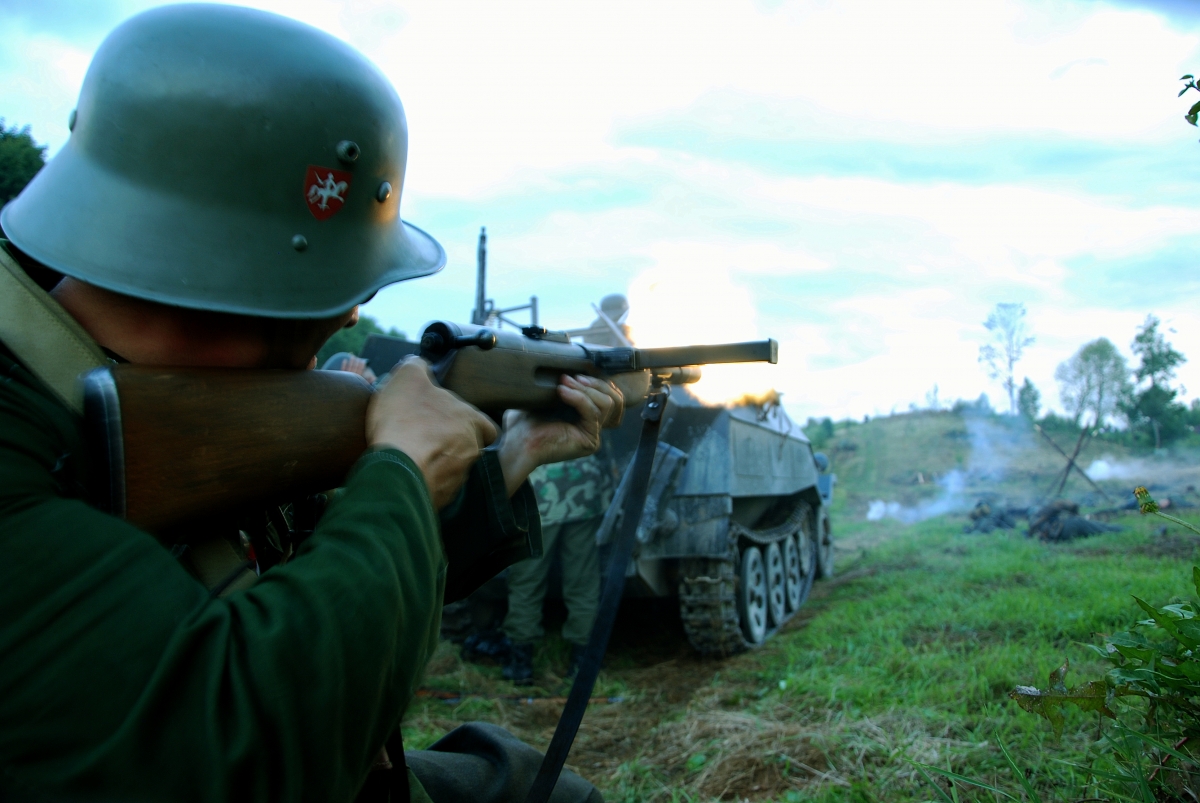 Who is reenactors? In press they are often called "war history or war heritage lovers", sometimes people joke – the adults playing war, but in any way the war historical reenactment is a hobby. It unites people who is interested in war history and who wants to know and feel what is to be a soldier in the real war. We are interested in uniforms the soldiers were wearing in battle the weapons they were fighting with their living conditions, every day live and many other things that soldiers encountered at different battlefields at different time. There are historical clubs in Lithuania who are reenacting medieval or Napoleon war period times, but the XX century wars reenactment is relatively new. It seems quite strange, after all Lithuania in XX century was stroked by first and second world war, local conflicts, such as battles for independency and post war guerilla fighters resistance who were struggling to get the country freedom back.  From one point of view, those events always was in eyesight of history enthusiasts,  but their freshness to people inevitably raised political discussions and  awaked pain in peoples heart.
Can we reenact the occupants – the Second World War German Wehrmacht and army of the Soviet Union? Can we reenact the occupants – the Second World War German Wehrmacht and army of the Soviet Union? This question hard, yet we think that in every war there were heroes and villains, the question is what about ordinary soldiers whom were never  asked, want they fight or not,  they  was just torn in those historical events without even knowing why. The war was a tragedy for all nations ant Lithuania wasn't exception. We think that we can't forget those events, to them never happen again.  We are XX century Lithuania war history reenactment enthusiasts and founders. Our "Grenadierius" club dissociates from any political, racial and radical ideas, our main goal is to reenact live history and to show people what it meant to be ordinary soldier in a big war. All you will see on this page or at reenactment events we participate in – is not a demonstration of political or any other ideology, it is just our wish to give society more knowledge of what our great-grandfather, grandfathers ant parents had outlived.


Uniform and equipment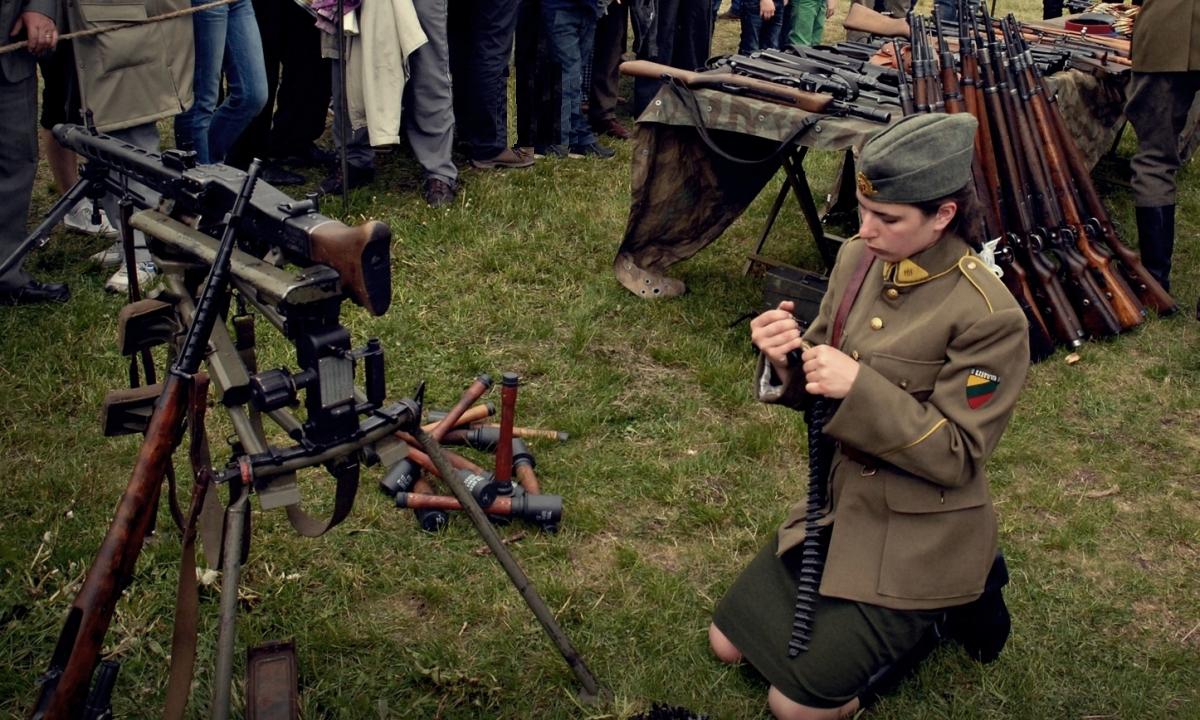 Reenactment is an expensive hobby. First of all you have to buy the uniform and all equipment of particular historical moment. Some elements remain from war time and are original some elements are modern time reproductions. Some equipment and uniform details are hand-made by our members. Our main goal is to be as much authentic as it may be, in our shows you won't see the mix of modern equipment elements combined with historical uniform. Our soldiers appearance are authentic and are reconstructed from old time photographs, historical literature and the telling of people who lived that times. But all the expenses are worth it when you find yourself in other time period, when you feel what real soldiers felt, wearing all combat equipment and charging in to attack with a gun in its hands. In our club we use real weapons that was used in appropriate historical moment that are deactivated and can shoot only blank ammunition. We are using them in a severe obedience with our country law. All of us are indoctrinated with guns and safety rules of using them.

Activity

Grenadieriaus cinema
 
We take part in event organized to show the public the moments from historical battles and organize those event our self. We cooperate with TV, film and TV shows producers and acted as advisers and actors in many projects. We are able to reenact battles for corporate events and much, much more and most important - we are making it with love for it! We are reenacting club "Grenadierius", our official name - public organization "War history and theatrelized event club Grenadierius".


NO IDEOLOGY, ONLY HISTORY ...